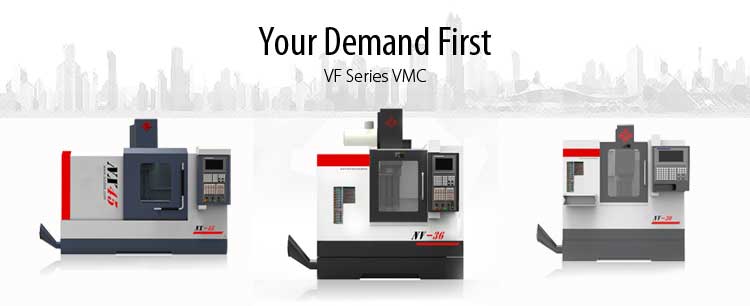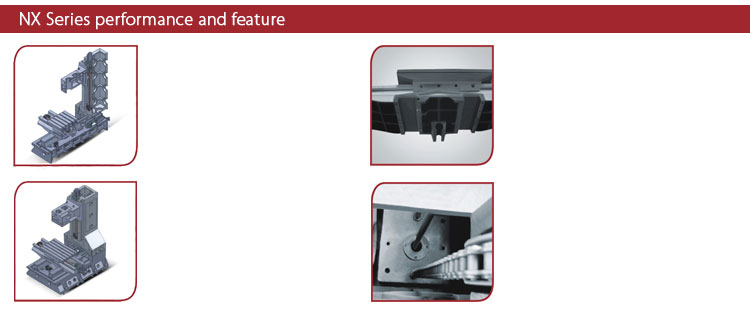 Main machine components have
adopted the structure of thermal
symmetry and thin-walled mainstock
with multi-layer ribs.
The main base parts of machine are
made from high-grade high-quality
gray casting iron with quenching trement.
The use of special bearings on balls
crew with pre-pull treatment and laser
detective compensation.
The adoption of balance weight block
with motion-based device has prevented
the spindle from vibration when moving.

The strength and rigidity of millling machine is improved
50%. The rigidity and stability of cutting feed are
enhanced so as to improve the machine processing
accuracy and using life.
3 axis diven power is improved 30%. Spindle motor
driven power is improved more than 35%.

Sliding saddle is optimized changed to a thin-walled
multi-ribbed box-type structure,making the sliding
saddle rigidity increased 50%.

The column structure is changed into large span,
multi-ribs, thin-wall, box-shaped structure,the
rigidity is increased more than 60%.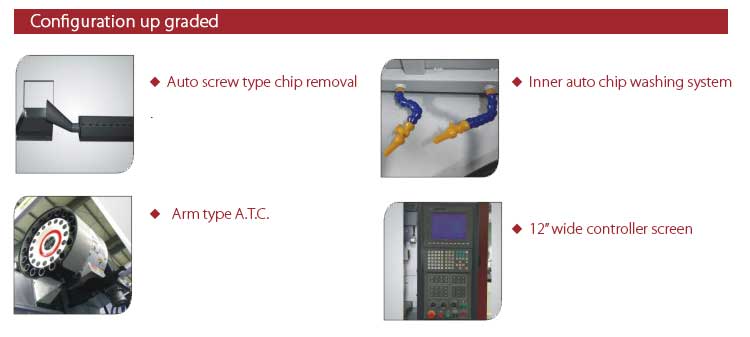 With this system, can get of the chips
efficiently, saving time much.
Powerful chip washing system, it can
washing out the chips rapidly, avoid
the bad effect in machining.
Standard Arm types A.T.C., more
rapidly than armless type in changing
tools, provide more efficiency in
machining.
Controller system up leveled, bigger
screen, more fit to human
engineering, more simple operation.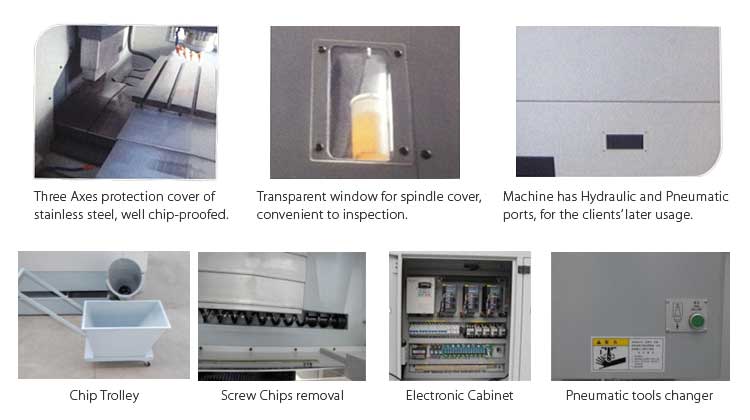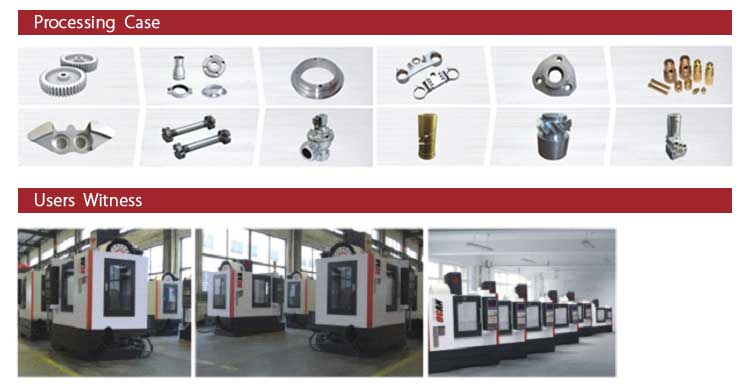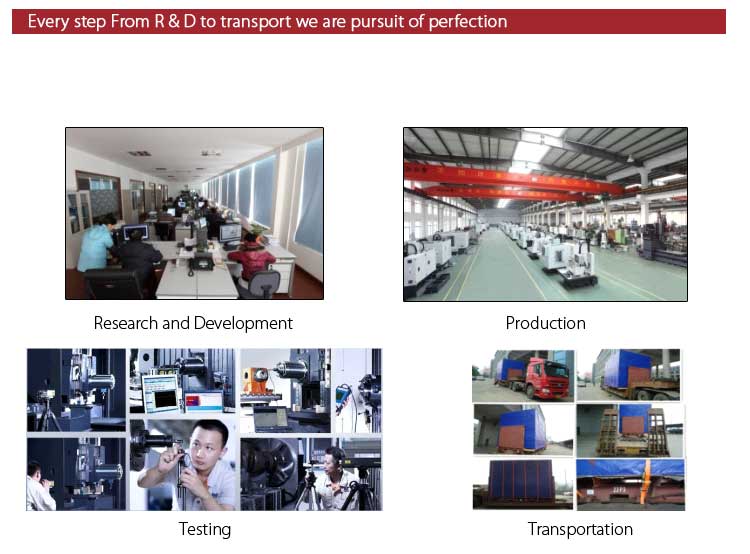 We have been insisting on the principle of customer first,from product research and development, procurement,production,
testing, packaging, transportation, we do every step the best.Give careful consideration to the needsand expectations of
customers.