What the progress of the CNC gantry machine Fanuc 0IF than Fanuc 0ID system ?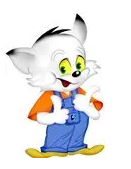 Hello Everybody!
Many distributors and customers are concerned about the progress of the CNC Gantry Machine Fanuc 0IF than Fanuc 0ID.As the following will be simple introduce the details of the system upgrade .
The CNC Gantry Machine by the previous mate series products ,now it has changed TYPE1(HIGH) and TYPE5(LOW).
(1)The network interface has changed into a standard interface .
(2)The lowest end TYPE5 has realized 5 axis linkage
(3)It storage capacity more bigger ,System run more faster .
(1)The hardware parts more simple on board the shaft card board, main board, video card board and so on all functions, deal with memory board.
(2)CNC Gantry Machine Fanuc 0iF drive by ai higher price to ai - B, the same power drive smaller, more optimizing internal structure.
Alpha I model alpha I - B model
Power drive A06B - 6140 - HXXX A06B - 6200 - HXXX
Servo driver A06B - 6117 - HXXX A06B - 6240 - HXXX
The spindle drive A06B - 6141 - HXXX A06B - 6220 - HXXX# 600
Beta I drive by A06B - 6164 - integrated HXXX, upgraded to A06B - 6321 - HXXX (standard) A06B - 6330 - HXXX (narrow).
(3)Connection is more simple, such as spindle command line by cable into a serial optical fiber.
(4)the encoder alpha I pulse upgraded from 1 million to 4 million, beta I upgrade from 128000 to 1 million.
http://www.cncdatan.com/gantry/
DATAN has 50 years experienced of design and development in CNC Gantry Machine ,we can free offer best processing project as customers demand .
Anymore we can do tell us please !
Skype:wf918230 E-mail :wangfn@hzdtsk.com
Whatsapp/wechat :0086+13588150648