As the world's top 500 enterprises, the business line of BOSCH Group covers automotive and industrial technology, consumer goods as well as building technology. The power tools produced by BOSCH Group ranked first globally in both technology and quality globally.

Usually, this seemingly simple drill would take over 12 months for BOSCH group, starting from design, verification and trial to production. This was also shown that BOSCH took great series in its design and production. Wherein the global market of the inlaid alloy carbide drill head was huge and the yield was thus high.
Alloy drill production process needed to have cut in the head slot (to place carbide blade), the head of the chamfer (cut out the desired angle of the head) and head indentation (fixed carbide blades). For drill head of large size, cutting force for the head grooving process was verge large. And after calculation, the spindle torque output needed 120N.m or more and spindle speed (when machining in the use of three-blade cutter) was usually not more than 200rpm.
In traditional ways of thinking, spindle motor of over 11kw power could satisfy the need, but here came the question: cnc milling machine with such big motor seems not small a equipment and the price would also be very expensive. Due to this tough requirement, BOSCH Group's engineers were looking for the appropriate processing equipment.
Datan CNC, after knowing the need of BOSCH group, approached several times with its engineers. And the engineers were very interested in the TX 32 (spindle motor 3kw, output torque 20N.m) which was equipped with large reduction ratio 1:8 headstock (the maximum can reach 160N.m). After a series of rigorous test in the testing machine, it was proved that whether from precision, efficiency or the reliability the machine completely conformed to the processing need of BOSCH. Thus after this satisfactory testing, they finally decided a bulk purchase. And at present, there are nearly 100 sets of cnc milling machine in the bit factory of BOSCH group from Datan.
As a product in the market for 15 years, TX 32 cnc boring & milling machine has won the trust of the customer due to its modular, combinable feature and high reliability along the years of production. In choosing TX32 small milling machine, it saved 60% of the purchasing cost and 50% of the production site for BOSCH group. And of course Datan was highly spoken of by the Germany senior managers.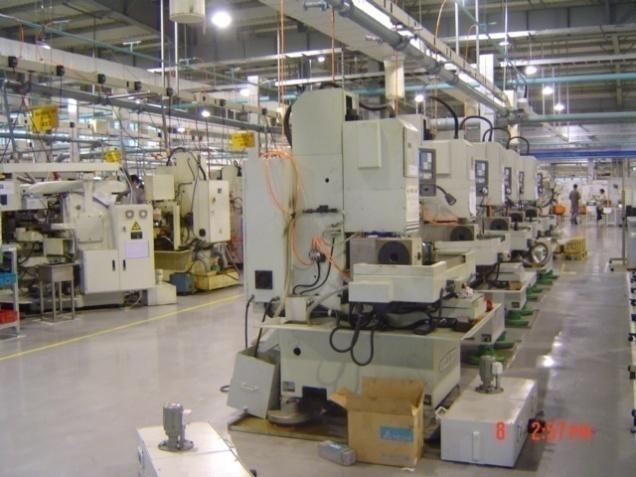 With 50 years of technical experience, Datan integrates combination machine tools with general machines, provides efficientprocessing solutions to thousands of customers and makes it no longer a dream for them to improving 50% of processing efficiency. We are sincerely glad to provide a variety of consulting services for overseas buyers and Datan really welcome your inquiry.


For more excellent cases, please check: http://www.cncdatan.com/Case.html
In my heart——
Always Adhere To The Principle Of Customer First

Datan always adhering to the challenges and is committed to providing unique and original products and services. Constantly helps customers over the world to achieve desired new processing method.